Broken Curved Bain Marie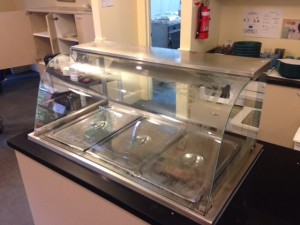 Glass Express repairs all curved glass. In this instance it was a bain marie that was broken that needed to be repaired for an aged care kitchen located in Melbourne.
Glass Express takes an exact template of the curve and then has the glass made and bent to shape in an oven so that the glass bends and curves to match the existing glass.
If you need any curved glass replaced please call Glass Express on 1300 767 415