GLASS REPAIR SHOULD BE DONE BY PROFESSIONALS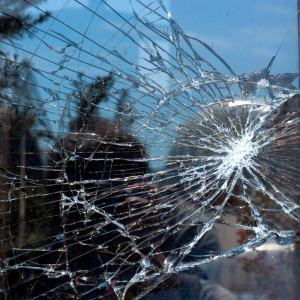 A common project around any home is glass repair. Homeowners will often try this task, with little success. It takes skill and experience to replace broken windows effectively. The condition and age of the windows or the home may contribute to difficulties in fixing window glass. Lack of proper tools is another reason why less experienced home owners should leave such jobs to the professionals.
Many older windows, and even some newer windows, are out of square, due to setting of the house or warping around the window frame. So, even with the proper tools and measurements, the new pane of glass may not fit correctly. A person who attempts to tackle a window replacement job may find themselves making several trips back to the glass store, to get the right fit.
Sometimes, the frame of the window is warped or out of shape. In some cases, there will be visible damage to the window frame and casing, such as mold, mildew, or rotting. In other instances, warping may be hard to see. What seems like a simple window repair job will turn into a days long project, in order to get the window frame back to its original condition. Window professionals can tell if a frame is damaged and can remedy the situation right away. The homeowner may end up paying more, but in the end, the window will fit better and do a better job of preventing cold air from entering the home.
There are many types of window glass on the market today. E-glass or energy efficient glass is designed to help the home stay cooler in the Summer and Warmer in the Winter, thus reducing costs for heating and cooling. Homeowners may not be aware of all the options available in replacement window glass and may not know how to choose the right glass for their particular situation. Experts know which types of glass perform better in their regions, as they have installed thousands of windows.
Attempting glass repair can be dangerous. This is particularly true for old, broken windows. Sometimes, the remaining shards will become stuck in the window frame. This creates a dangerous situation for the homeowner, who may cut him or herself in the process of removing old glass. Window and glass experts have the know how to safely remove old glass. Reducing the risk of serious injury is worth the cost of hiring a professional, in many instances.
Window and glass repair contractors work with hundreds of windows every week. They have the skill and knowledge to get the repair done efficiently. It may take a homeowner several hours for one repair. Professionals are accustomed to working skillfully and diligently to get windows back in perfect working order. For small repairs, they can be in and out in less than an hour. Larger jobs can be completed in a day or two, leaving the homeowner with new
windows in top condition for years to come.
Glass repair can be simple, for a front door or screen door. But, for windows around the rest of the house, the average homeowner can expect to run into some kind of obstacle. A professional window and glass contractor can diagnose and fix the problem right away. This results in greater satisfaction with the repair and longer life for  the replacement glass. It's never a good idea to attempt a window glass replacement at home, unless the individual has the skills, knowledge, and tools to get the job done right the first time. In many cases, leaving the work to a professional will result in greater satisfaction, fewer worries, less risk of injury, and in some instances, lower costs.