HIRING A GLAZIER WITH CONFIDENCE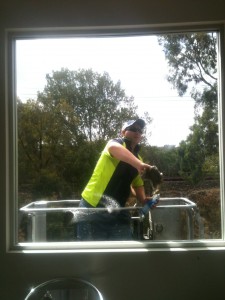 DIY skills and enthusiasm are all very well for some jobs. But to replace glass safely, consumers need to hire a glazier. Many things can go wrong when glass is handled incorrectly leaving consumers at risk of losing heat/cold from a room or of serious injury. Here are some traits to look for in a trustworthy tradesperson.
Credentials
Firstly, conduct a background check regarding any short-listed service providers. Ask for references from past clients and phone them. Take a look at some of their work. Ask to see evidence of up-to-date licensing in the trade and ensure this person is insured in case you need to claim damages inflicted on your property. If the job is big and possibly complicated, be sure to hire someone with considerable experience and a great reputation. Consider giving a trained, licensed newcomer his chance when the job is relatively small.
Intelligence Test
Well-trained, skilled, experienced glaziers are versatile. They replace glass in doors, windows, and around conservatories or sun rooms. A glazier works with residential and commercial customers. One way to determine if a trades-person has what it takes is to ask a tough question and expect an immediate answer. If this person cannot answer right then and there, don't wait on the line. A professional might have to look up specific details pertaining to uncommon requests, but his general knowledge of the subject should be at the tip of his tongue.
Expect Respect
Sometimes a professional service provider is so limited he will push a client towards a product that is unsuitable in order to mold the job to his needs. That's not the attitude of a professional. Professionals find out what their clients want and structure services accordingly. They will make suggestions pertaining to safety, lighting, UV protection, sound proofing, and other factors, but all in keeping with the priorities of their customers.
Price Check
When renovating, conduct a price check in which you can narrow down your list to omit the most expensive and the cheapest contenders. You get what you pay for, but some legitimate companies over-price the work. With a list of three or four mid-range quotes, you have enough information to make a trustworthy choice.