TIPS FOR SAVING MONEY ON GLASS AND WINDOW REPAIR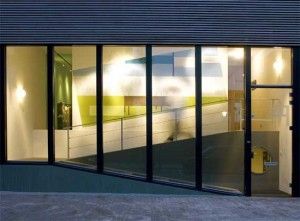 Glasses and windows are some of the features that make homes more attractive but they come at a cost. For instance, if your windows are not properly protected, your will experience significant increase in your utility bills. Similarly, broken glasses on your windows can pose great dangers to you and the people that you care more about. The cost of glass repair and/ or window repair can be very intimidating, especially, if you have insufficient information. However, there are several tips that can help you save money without entirely replacing your windows.
Generally, when one encounters window repair and glass repair tips, people tend to consider very little on the ease and cost effectiveness the repairs may turn out to be. Therefore, the first thing you need to do is to examine all your windows for cracks, which may be letting in cold air. From your examination, the cracks that you find should be sealed immediately since up to twenty five percent of heating expenses are resulting from cold air, which comes through broken windows.
Some of the highly recommended glass repair tips that will save you money is the use of nylon Pyle weather seals as well as silicon beads. These seals and beads get put around the window band. The exercise will only take a few minutes and you are done. Having features such as storm windows at any given time would be ideal to protect your work as well as keeping the windows away from direct exposure to cold. Generally, storm windows are hard to notice and may be removed with ease when required.
Besides glass repair, purchasing thick window shades can be ideal to keep the heat inside. Alternatively, covering the glass with clear plastics during winter can prove to be very helpful. Therefore, you can buy clear plastic or a variety of shrink wraps to help prevent leaks. Although using plastic over windows may appear unpleasing, the plastic is usually covered during winter by your shades or drapes.
In addition to the repairs, windows with a few years on their back need to be replaced with double pane windows. You should always remember to examine your windows on a regular basis for likely repairs.