Domestic Glass Window Repair
Your Home is Your Castle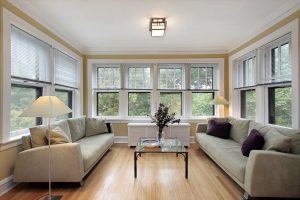 Your house should be a place of comfort and security, but if your windows suffer with damage – you might be feeling like things could only get worse.
Forget criminals that might seize an opportunity, the wind and rain that could make its way into your home, or even the inability to control the temperature for your comfort; when your windows are damaged, the first priority should be to have them repaired if possible.
How Can We Assist?
Our experts have been working in the glass repair industry for years and have helped countless people just like you time and time again. When it comes to domestic glass window repair, you can count on us.
We are as affordable, as we are willing to help. Our customers often tell us just how pleased they are to have stumbled across our services.
We understand more than most that damage to your glass windows can be both stressful and important to rectify – and that's why we promise to be with you at a time that suits your schedule.
What Will a Repair Involve?
Typically speaking, most repairs can be undertaken with minimal fuss. One of the most important things to consider is that glass can be life threatening if handled incorrectly. That's why we encourage our customers to avoid coming into contact with any damaged parts.
Our licensed and insured team of experts know how best to handle broken glass and once we're with you, we'll set about clearing up and repairing as needed; offering you peace of mind and a stress-free experience in the process.
Depending on the severity of the issue, your repair could take up to a couple of hours. We have access to some of the most effective repair tools and techniques available to industry experts and this allows us to look after your specific needs without concern.
In the case of a replacement being needed, as opposed to a simple repair, we'll offer advice on the spot and provide you with an estimate of the costs.
In all instances, please avoid handling the glass if possible. If not, be safe when doing so by using strong gloves.
To maintain your safety however, we'd prefer it if you could leave the repair to us; we'll know exactly what to do without putting you at risk. To learn more, simply contact us today.