Door Glass Repair
Keeping Your Doors Secure and Functional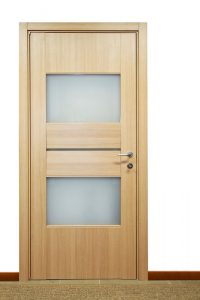 A heavy hand, a gust of wind, or a general accident – if the glass in your door has suffered with damage, the chances are that you'll need a team of experts like ours to help.
Glass is incredibly dangerous to handle and if you're dealing with chipped or broken pieces, please stay safe.
We'd never encourage you to touch broken glass and if you find yourself unable to avoid it, be sure to wear suitable gloves and protective gear. We'd advise you to step away from the affected area and call us instead, as we could have an expert with you in next to no time to look after your door glass repair needs.
What Can We Do? 
One of the first things that we do when we visit your home or commercial premises is to evaluate the severity of the damage. In many cases, we'll be able to take care of a repair there and then using resin and other advanced tools.
In some cases, a repair might not be possible, so we'll clean up the glass for your safety and reassurance, before suggesting the most convenient ways to replace the window glass instead.
Staying Safe
Many doors feature panes in the top half, the lower region, or in both and if they suffer with damage, that area could end up being very dangerous to be near.
No matter the size of the door and whether it opens inwardly, outwardly, via a sensor, or automatically using sliding features; all glass is dangerous when damaged and should be kept away from at all costs.
To prepare yourself for our visit, try to keep pets and people away from the danger zone and once we're with you, we'll be able to put a procedure in place to protect you and your property from injury or further damage.
A glass door window repair shouldn't take too long; in fact, we should be able to deal with the task in a matter of hours or less. For repairs, the process can be even simpler and fortunately for our customers, this is exactly what we specialise in providing.
If you're keen to hire our experts, for a no obligation quote, or to obtain further information and advice, please give us a call or send us an email. Our team of friendly advisers will be happy to help.