Curved Glass
Glass Express replace, supply and install commercial curved glass display cabinets, curved glass fridges, curved double glazed glass, curved glass counter tops, bain marie, display glass, curved glass and counter tops in and around Melbourne for retail, business and commercial equipment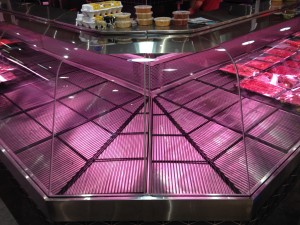 We custom cut glass to size to suit your job and work environment. Our technicians/glaziers are experts in this field and are able to produce a template of the curve and manufacture a replacement to match the existing profile or new cabinet. Our team will answer any questions you have about our services.
Are You Aware? Your insurance company will usually cover cracks and/or breaks in curved glass. We can also manage and process your claim! Call NOW on 1300 767 415.
Our products and services include
Windows
Bain Marie
Doors
Balustrades
Facades
Shop fronts
Partitions
Display Cases
Food Display Units
Call Glass Express today on 1300 767 415 or Contact us.